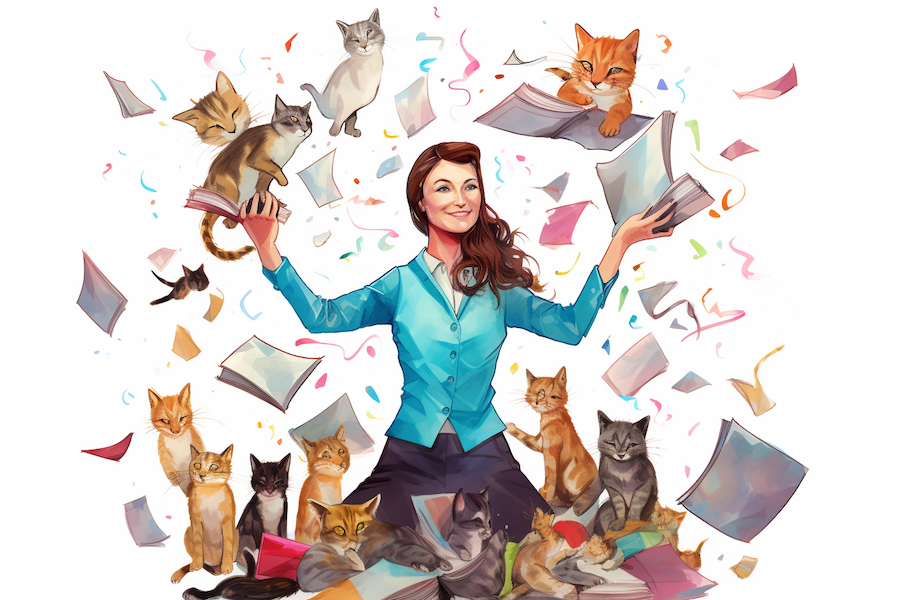 Simplify Board Management with Our Cat Herder
At Financial services companies a lot of work and planning is required to ensure board administration runs smoothly. Our Cat Herder provides tools to reduce the administrative hassle of board management and make the process run as smoothly as possible.
The intuitive agenda builder and customisable agenda templates enable you to quickly assemble polished, professional agendas tailored to your board's needs.
You can easily create an agenda template for recurring meetings that incorporate standard items for oversight of risk, strategy, budgets, audits, compliance, and more. Our Cat Herder decreases the time spent on agenda preparation so you can focus on important and substantive content.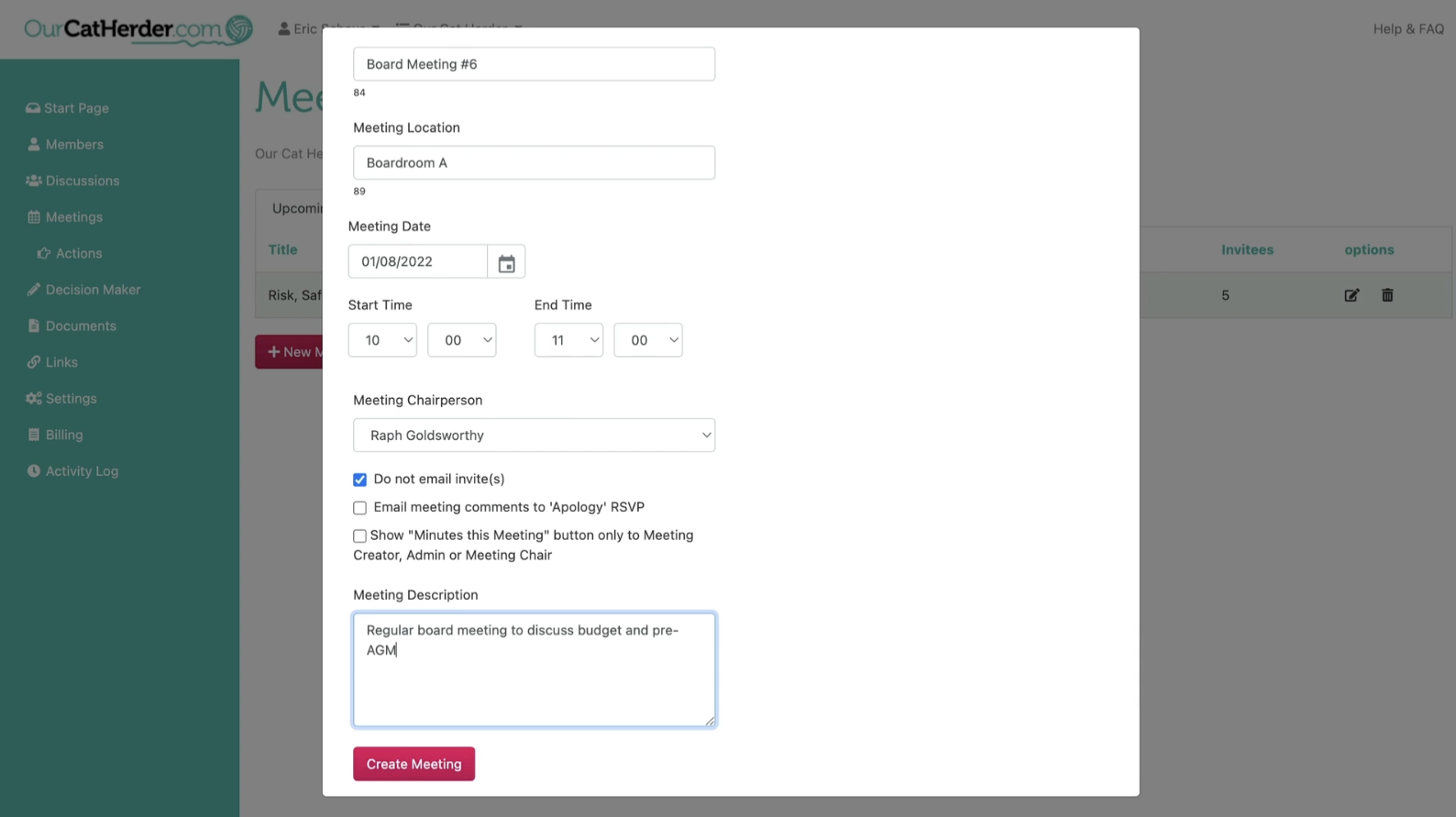 Rapidly compiling full board packs is also simplified. Our Cat Herder allows you to quickly drop in the relevant documents and allows one-click distribution of complete meeting packs to all meeting attendees. Board members can review materials on any device. You can ensure packs are comprehensive and reduce additional work.
Facilitate Seamless Communication Through Collaboration Tools
Smooth communication and collaboration between board members is essential for the boards of financial service providers to maintain effective oversight. Our Cat Herder offers user-friendly tools to streamline discussions, decision-making, and board member access to information.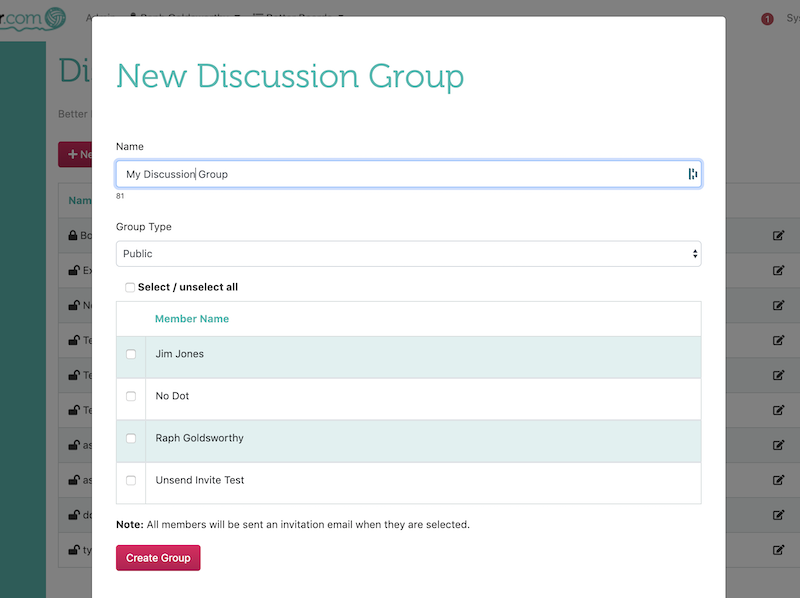 You can use your portal discussion forums to move conversations out of overflowing inboxes into an organised, searchable channel. You and your board members can add comments directly into meetings to foster information sharing.
The intuitive decision maker (flying minutes) functionality enables boards to vote digitally in or between meetings. This facilitates fast consensus when needed between quarterly or monthly meetings.
Directors can access materials, leave meeting comments, and add notes to board packs so nothing is missed. Financial services boards require robust management of board documents such as strategic plans and polices which Our Cat Herder provide with the Documents area of the portal.
Optimise Meeting Management
Well-run meetings are crucial for financial services board oversight. Our Cat Herder optimises meeting management through features to capture minutes, assign follow-ups, and notate meeting packs.
Built-in minute taking functionality enables you to swiftly record critical details, decisions, and relevant points from board discussions. Minutes from the previous meeting are automatically incorporated into the next meeting pack for easy reference.
Action item tracking ensures follow-ups get documented and completed. You can assign tasks and to-dos to directors, management, or working groups and monitor progress. Smooth action item management is key for boards with regulatory responsibilities.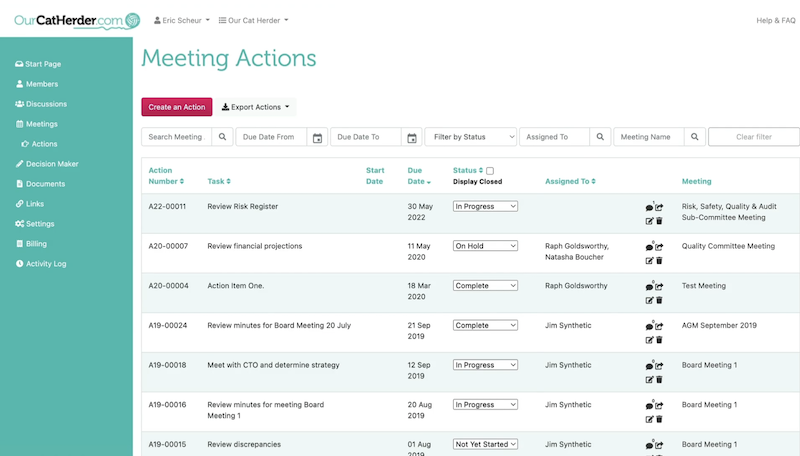 Build a Better Boards and Achieve Governance Success
Our Cat Herder offers the right tools to optimise board management for financial service providers.
By simplifying organisation, enhancing collaboration, and improving meeting efficiency, Our Cat Herder reduces administrative burdens. This facilitates more effective governance and strategic decision making.
Any financial services board would benefit enormously from Our Cat Herder's modern portal, designed from the ground up to make board administration easier.