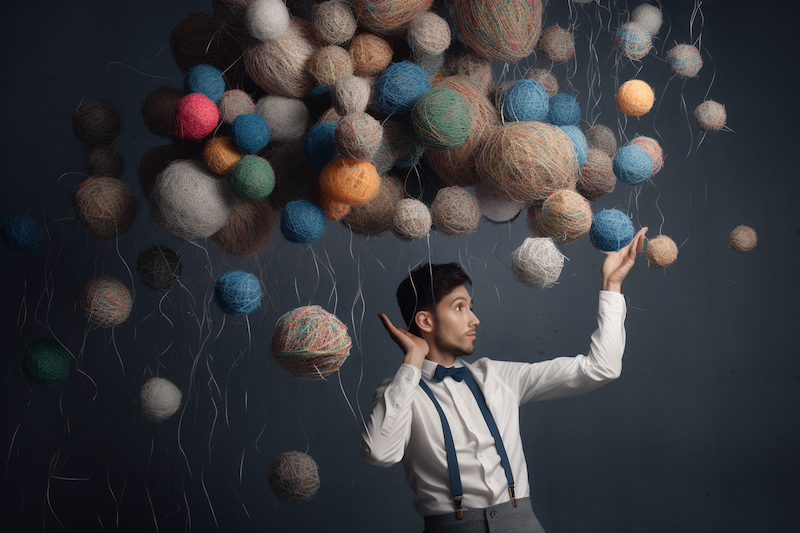 A board portal to streamline your association's governance.
As an association manager, you know that running an association requires a massive time commitment. From organising board meetings to managing communication and collaboration, the administrative workload can be overwhelming. That's why the Our Cat Herder board portal platform is engineered to simplify your processes and make your job easier.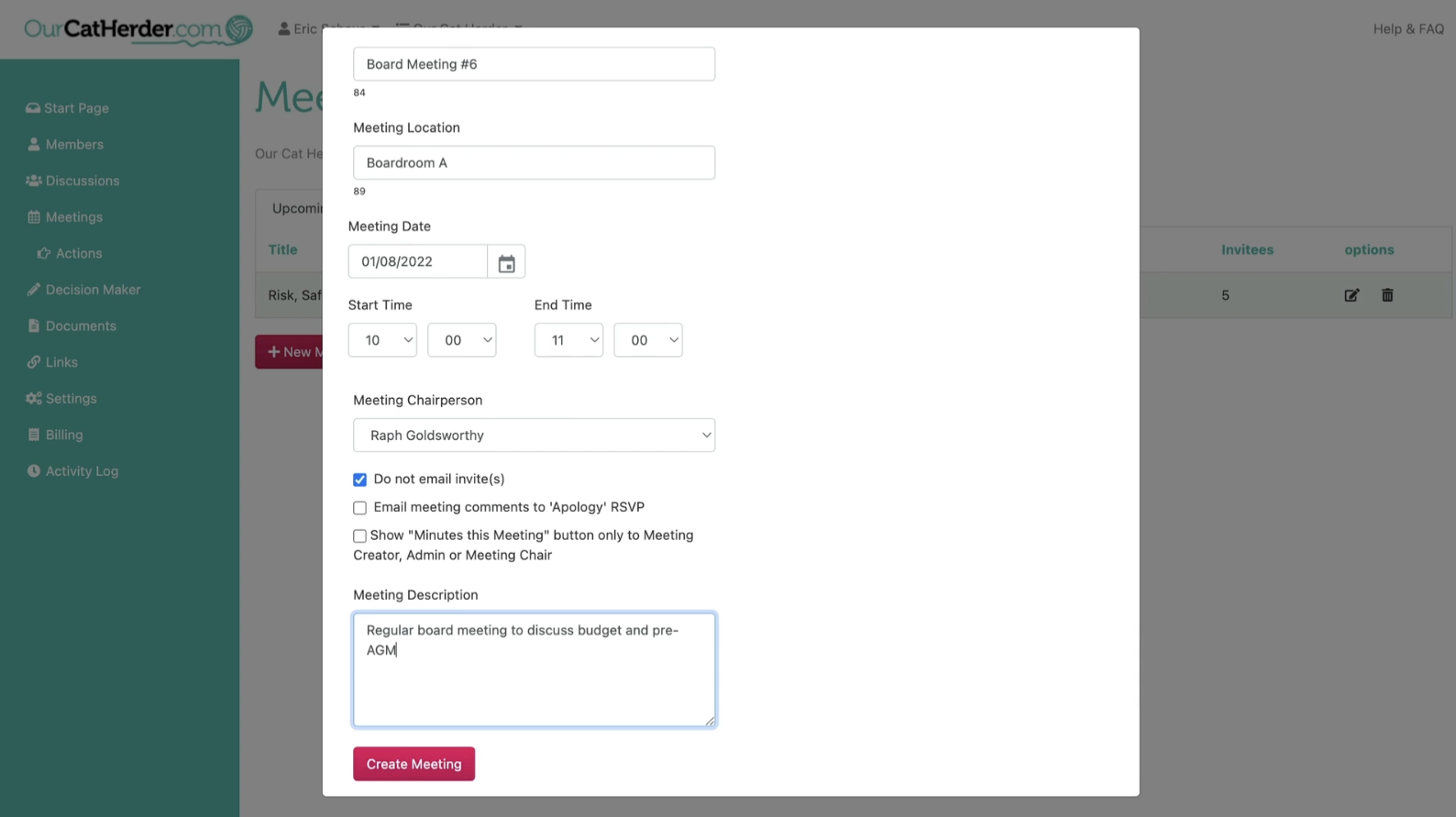 Organise Meetings More Efficiently Than Ever Before
Preparing for board meetings takes up a huge chunk of an association manager's time. Our platform aims to drastically reduce the hours you spend on meeting organisation so you can focus on higher-level priorities.
With our built-in agenda builder, you can rapidly create polished, professional agendas in a fraction of the usual time. Never start an agenda from scratch again - simply customise one of our templates (or create your own) for common meeting types like quarterly reviews or annual general meetings. Approval and feedback is also streamlined as board members can commenting right in the meeting.
Once your agenda is set, effortlessly compile and distribute complete board document packages to all attendees. Whether your board packs contain 5 pages or 500 pages, our system makes sharing simple. Plus, essential documents like your strategic plan, budgets, and policies are stored securely in the cloud so board members can access the latest versions instantly.
Take the chaos out of email and move discussions into our integrated platform for structured conversations. Board members are notified of new posts directly to their inbox so they stay informed. You control the privacy settings on discussions. The simple format makes it easy to stay up-to-date on the latest topics.
Between meetings, our decision maker feature allows you to take care of quick votes digitally. Use the flying-minute template to outline the motion, take a vote, and instantly view the result - no need to call a full meeting. This allows you to keep momentum going on time-sensitive decisions.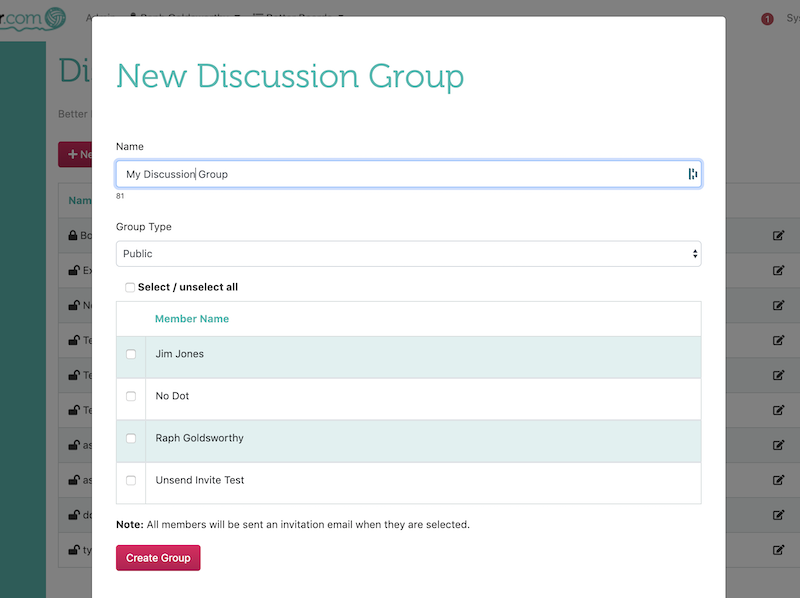 Centralise Board Communication & Collaboration
Keeping up with board communication and document sharing via email is difficult. The Our Cat Herder board portal platform centralises these critical tasks to keep everyone on the same page.
With our cloud-based document storage, board members can access the documents they need, when they need them, with just a click. Never lose track of your current strategic plan, budgets, policies, or other critical files again. Plus, you can add comments to collaborate with your board while building board packs and more.
Speaking of never losing track, our action tracking tools ensures no to-dos fall through the cracks. Seamlessly capture important actions, assign them to board members or staff, and monitor progress. With responsibilities clearly outlined, your board can execute on objectives faster.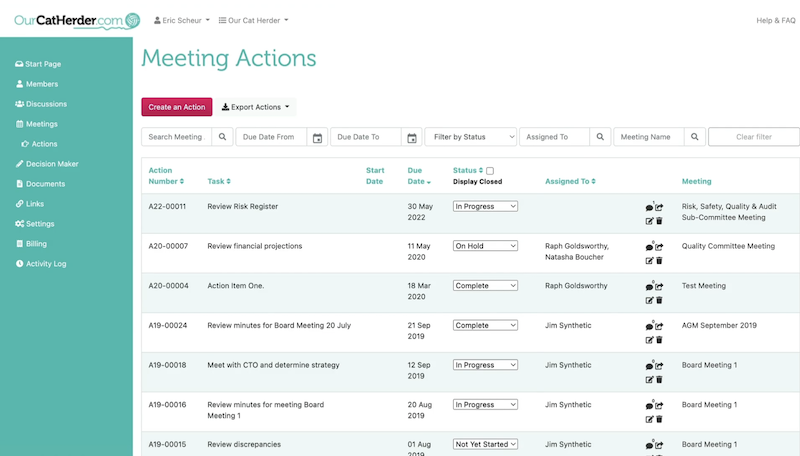 Seamlessly Manage Board Meetings
When it's time for your board meeting, our integrated tools enable you to run an efficient, productive session:
Quickly record critical details during meetings with our handy minute taking tool.

Add private notes on board packs and view them in meeting so nothing is missed.

Ensure important actions are assigned to the right board members and completion is tracked using our action tracker. With responsibilities clearly defined, tasks get completed faster.
With these powerful feature simplifying your processes, you can devote more of your valuable time to high-level leadership and strategy. Our platform empowers you to work smarter, not harder.
Streamline your Association's Governance