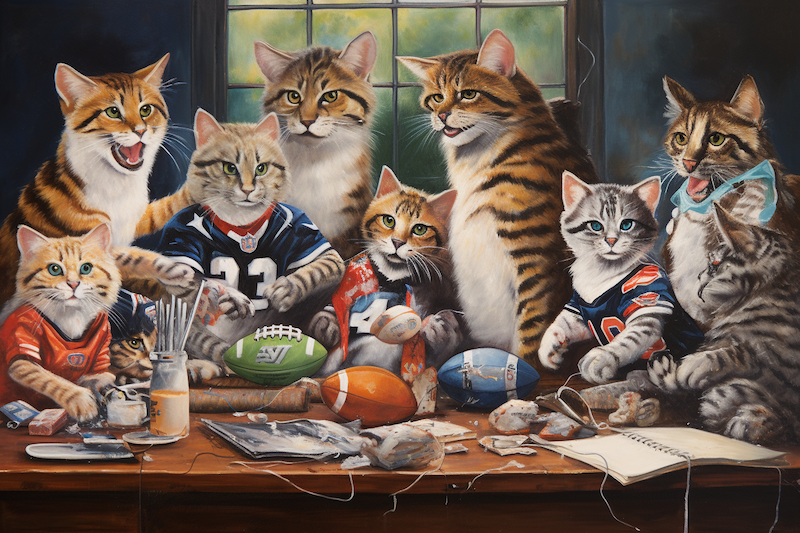 Sports Clubs Thrive with Efficient Systems
As a purpose-built board portal platform, Our Cat Herder equips clubs with tools to streamline their board's activities. The intuitive portal centralises governance administration, simplifies meeting coordination, and facilitates remote collaboration.
Leveraging Our Cat Herder can alleviate the administrative burden of governance, freeing up precious time and energy for programs, events, fundraising, and community-building. It allows clubs to devote more resources directly to participants, rather than getting bogged down in the bureaucracy of governing.
Transform Meeting Management
Organising meetings requires considerable time across agenda setting, document preparation, communication, and logistical coordination. Our Cat Herder's templates and distribution capabilities help overhaul this process to save hours of work.
The agenda builder allows creating standardised, professional agendas in minutes based on configurable templates. Meeting packs can also be compiled, customised and shared with a few clicks. This delivers board members anytime, anywhere access to the latest materials.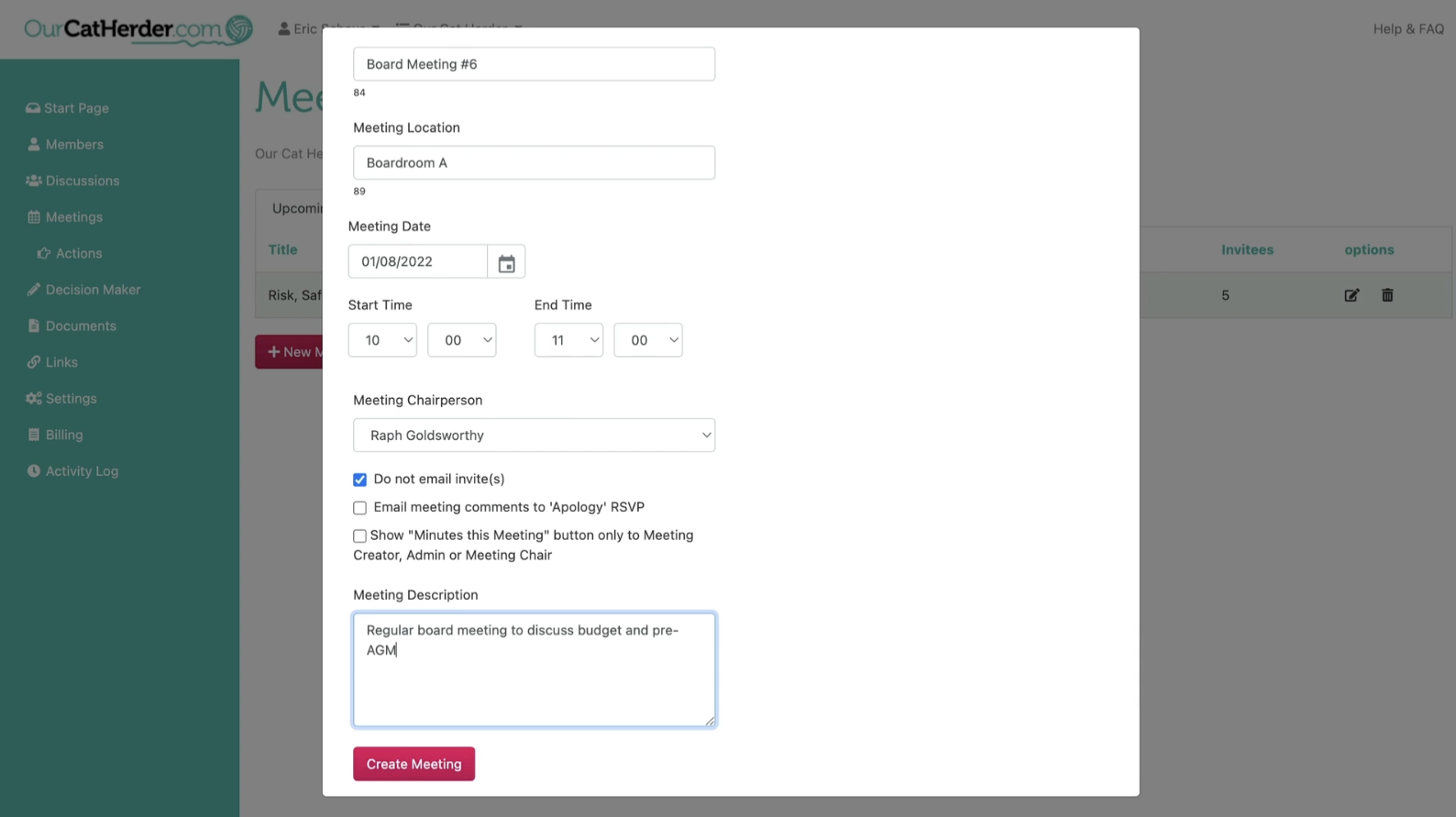 Enhance Communication & Decision-Making
Long email chains often become disorganised, making it difficult to have constructive discussions or drive decisions. Our Cat Herder centralises board communication through structured conversations on the portal. Members can have focused dialogues and get notifications when new posts are added.
For time-sensitive issues between meetings, the portal also enables fast online voting.
Clubs can make decisions promptly without waiting for the next board meeting. Having efficient systems for information-sharing and decision-making is invaluable for volunteer groups like club boards.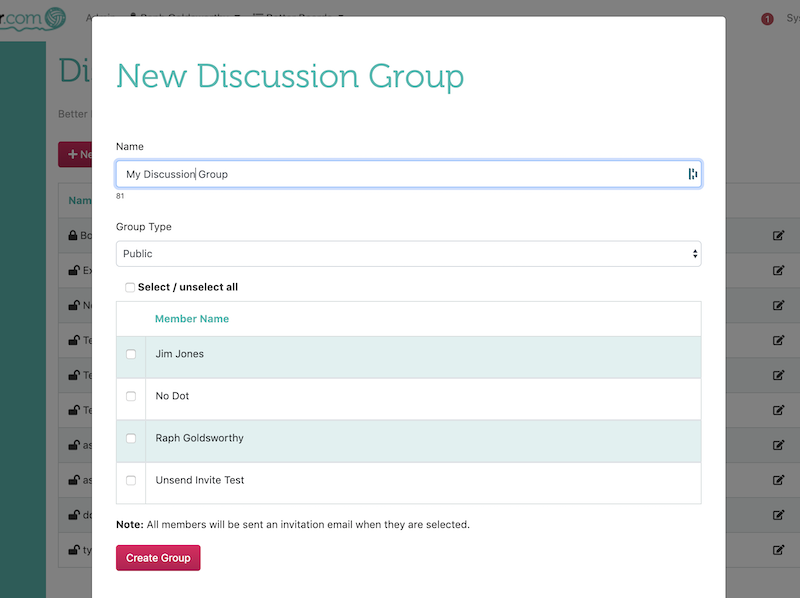 Preserve Institutional Knowledge
Our Cat Herder offers secure, centralised storage for critical records like past meeting minutes, policies, strategic plans, financial statements, and more.
Easy access to historical documents helps new board members get up to speed faster. It also ensures institutional knowledge is not lost even though changes in club leadership over time.
Using Our Cat Herder can drastically reduce the administrative burden on organisations, freeing up time, dollars and energy for fundraising, programs, events, serving your community or stakeholders and much more…
Transform Meetings & Record Keeping
Built-in features allow streamlined minute taking, action item tracking, document annotation, and private notes during meetings. This enhances productivity, accountability, and context. Comprehensive minutes and organised action items ensure important discussion points, decisions, and tasks do not slip through the cracks.
Overall, Our Cat Herder alleviates administrative workload so the board can focus on oversight, planning, and member services rather than logistics. Board members gain better visibility into club operations and can participate proactively. Automated notifications and progress tracking further drive engagement.
With robust tools for meetings, document management, discussions, and more, Our Cat Herder enables working smarter. It integrates the many administrative facets so clubs can devote more resources directly to participants and their sports community.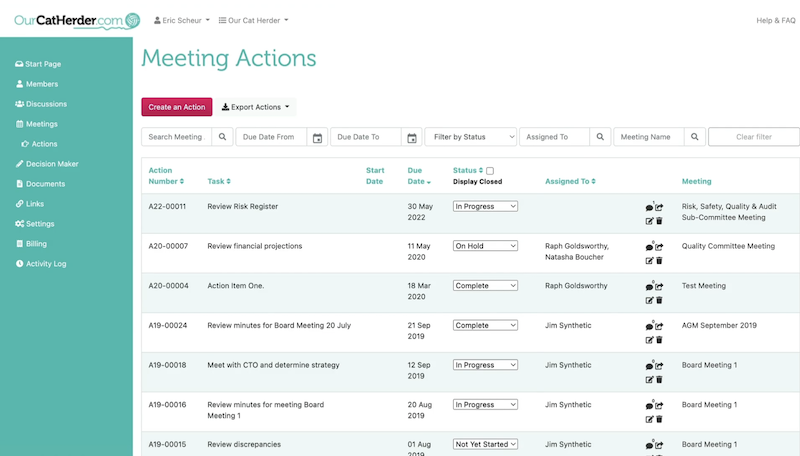 Elevate Strong Governance
Our Cat Herder promotes transparency, accountability, and access to information - pillars of good governance. Keeping records organised also aids compliance.
Furthermore, the system keeps sensitive materials private and secure.
Realise Efficiency & Effectiveness Gains
Clubs cannot afford to have outdated manual processes and information silos. Our Cat Herder provides a tailored solution meeting clubs' unique collaboration and oversight needs.
The portal drives major time savings through streamlined meetings, seamless communication, centralised documents, automated tracking, and more. These efficiencies allow clubs to deliver greater value to members.
With increased board engagement, informed decisions, and resilience through organised records, Our Cat Herder amplifies clubs' capabilities. In turn, this expanded capacity helps better serve and engage the club community.
Our Cat Herder is an invaluable resource for optimising club governance.
By adopting this purpose-built board portal software, clubs invest in their own sustainability and ability to bring people together through sport.
Streamline your Club's Governance