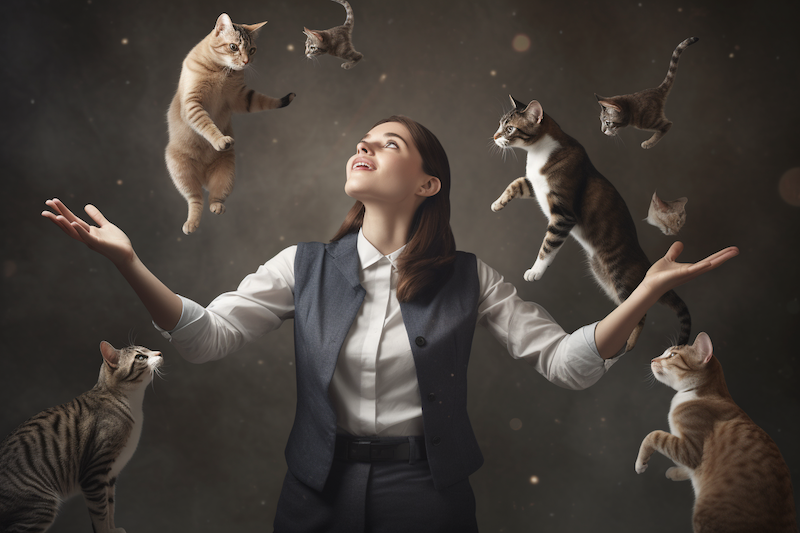 Why Board Management Software Matters
Managing a school board without the right tools in place can quickly become an exercise in frustration. Endless emails, scattered documents, lack of transparency, and missed deadlines are common issues. Board members become disengaged if the administrative burdens make participation difficult.
Investing in a purpose-built system like Our Cat Herder transforms how your board functions. By centralising communication, documents, and tasks, it minimises the administrative workload while maximising productivity.
Through streamlining communication, documents, and tasks board members have a better experience, so board participation can increase. Meetings stay focused on strategy rather than logistics. Overall, it leads to more effective governance at your school.
Key Benefits of Our Cat Herder for Schools
Our Cat Herder is an intuitive board portal packed with features to streamline board processes for independent and Catholic school board administrators. Here are some of the core advantages:
Easy Meeting Organisation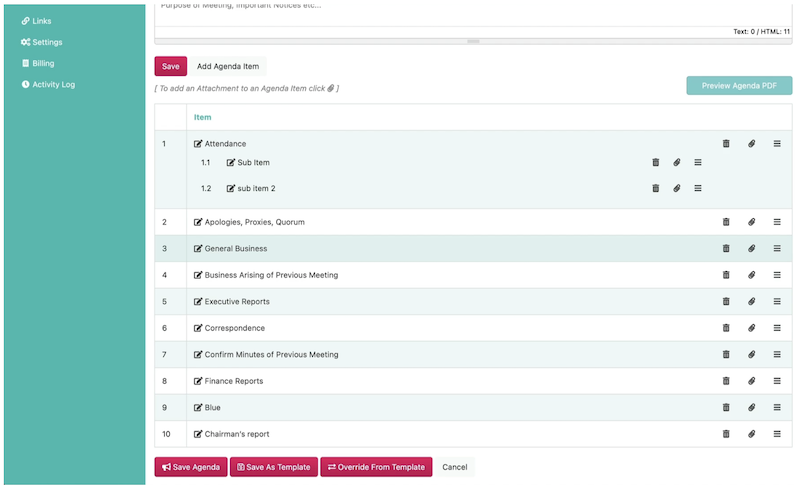 The agenda builder feature allows you to quickly make customised agendas for each meeting by using saved templates, saving hours of work for regular recurring meetings.
The meeting invite feature allows you to automatically send board members invites so they can easily view board packs and agendas.
Making last minute changes or additions to the agenda is easy. The system make sure that the meeting packs are instantly up-to-date so that when someone accesses a meeting pack it is the latest version.
Smooth Collaboration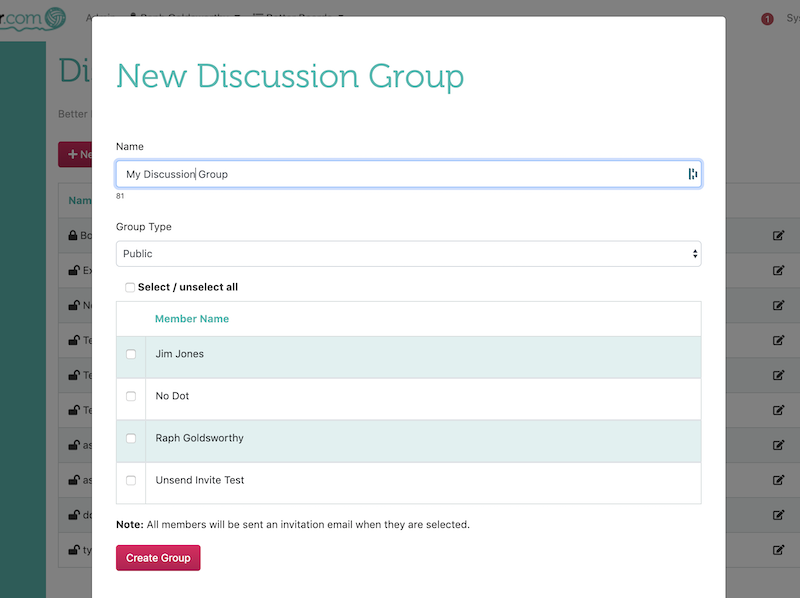 Centralise all board communication within the portal. Discussions keep conversations organised and searchable, in one place rather than scattered across emails.
Make and track decisions faster using the digital voting in our flying minutes tool. Granular discussion group permission options allow privacy or transparency when needed.
The document repository lets you store agendas, minutes, reports, policies, and any other files board members need to access. Permission settings restrict access to sensitive documents to only members of your portal that need to see the documents.
Streamlined Meeting Management
Our Cat Herder's minute taker feature lets you quickly capture meeting notes, decisions, and action items while meetings are in session. Past meeting minutes are automatically added to the next meeting to speed up pack creation.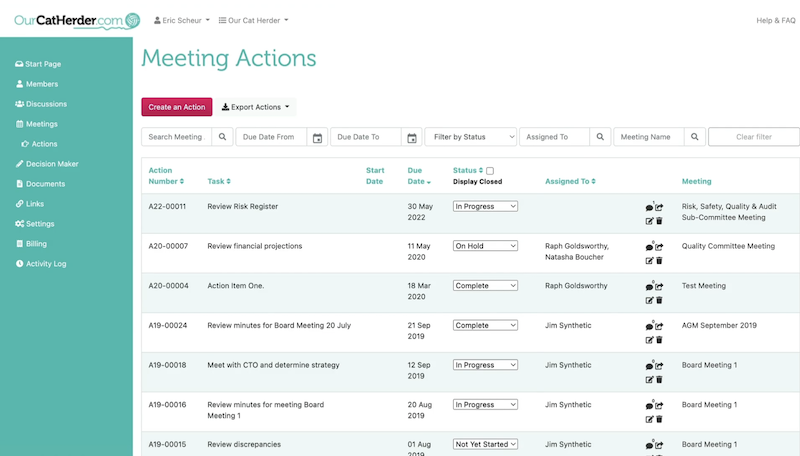 Our Cat Herder's powerful actions toolset allows you to easily assign tasks to members right in meetings and track progress between meetings helping to keep projects moving forward.
Board members can privately annotate meeting packs or if a message needs to communicated to all, add comments directly to a meeting for all attendees to see.
Why Our Cat Herder Stands Out
Our Cat Herder was designed from the ground up to simplify board management for all types of not-for-profits including school. It provides the right blend of convenience, control, and collaboration features school board administrators need.
The interface is intuitive and requires minimal training. Members can be up and running in minutes. Despite its ease of use, Our Cat Herder still offers advanced functionality like voting, action tracking and granular permissions.
Robust access controls let you configure tiered access levels to meet your school boards requirements. Data is encrypted both in transit and storage for peace of mind.
Our Cat Herder aims to offer exceptional support and continually enhances the product based on customer feedback. Our team is dedicated to making your board more productive.
If streamlining your board management sounds appealing, we recommend exploring Our Cat Herder firsthand. Simply sign up for a 45 day free trial to experience what the platform's can do for your school's board of directors.
Streamline your School's Governance by starting your 45-day free trial today
Not from a school? Discover how Our Cat Herder's board portal can help your organisation on our industries page.
Resources to Improve Your School's Governance
Looking for more resources to streamline your school's governance and board administration? Check out some of our free resources.
Effective Board Packs: The Complete Guide
Company Secretary Playbook: How to Reduce the Size of Board Packs
The Optimal Timeline for Board Pack Delivery
Company Secretary Playbook: Effective Board Meetings
Free School Governance Webinar
Frequently Asked Questions
How often should our school's board of governs meet?
Experts typically recommend that independent school boards meet at least 4-6 times per year at a minimum. Meeting quarterly or monthly tends to be quite common for most school boards. Supplementing the regular meetings with special sessions as needed for time-sensitive issues is also an option. More frequent meetings keep boards closely engaged with the school, but too many meetings can result in board fatigue. Finding the right cadence allows the board enough time to dive deep on priorities between meetings while still maintaining an active governance role.
What makes for an effective board agenda?
An effective board agenda should focus on strategic and mission-critical issues rather than routine business. Using consent agendas can allow routine items like previous meeting minutes to be handled efficiently in bulk. Discussion topics should align with the school's overall mission, vision and strategic goals. Critical items like budget approvals, policy updates, or major decisions should receive priority. Adequate time should be left for open dialogue rather than packing the agenda too tightly. The board chair and head of school should collaborate closely on agenda creation and annual planning.
How can we improve board member and governor engagement?
Sharing board materials well in advance, a minimum of 7 days prior to meetings, helps engagement by allowing board members preparation time. Following up promptly on any board member questions or concerns arising between meetings keeps engagement high. Publicly recognising board member contributions and thanking them builds engagement. Providing ongoing training, development programs, and board retreats expands skills and relationships between board members leading to better board participation.
How do we evaluate the head of school?
The board should establish clear goals and performance metrics for the head of school in advance each year. Surveying faculty, parents and students can gather 360 feedback on the head's leadership. A board committee can conduct an annual performance review and make a recommendation to the full board. Evaluation outcomes should directly tie to contract renewal decisions. Benchmarking compensation ensures the head is fairly paid based on peers. Multi-year contracts help retain effective heads through long-term agreements.